Fleetwit
How Giftbit helped a gaming platform
to white-label and automate their reward
process.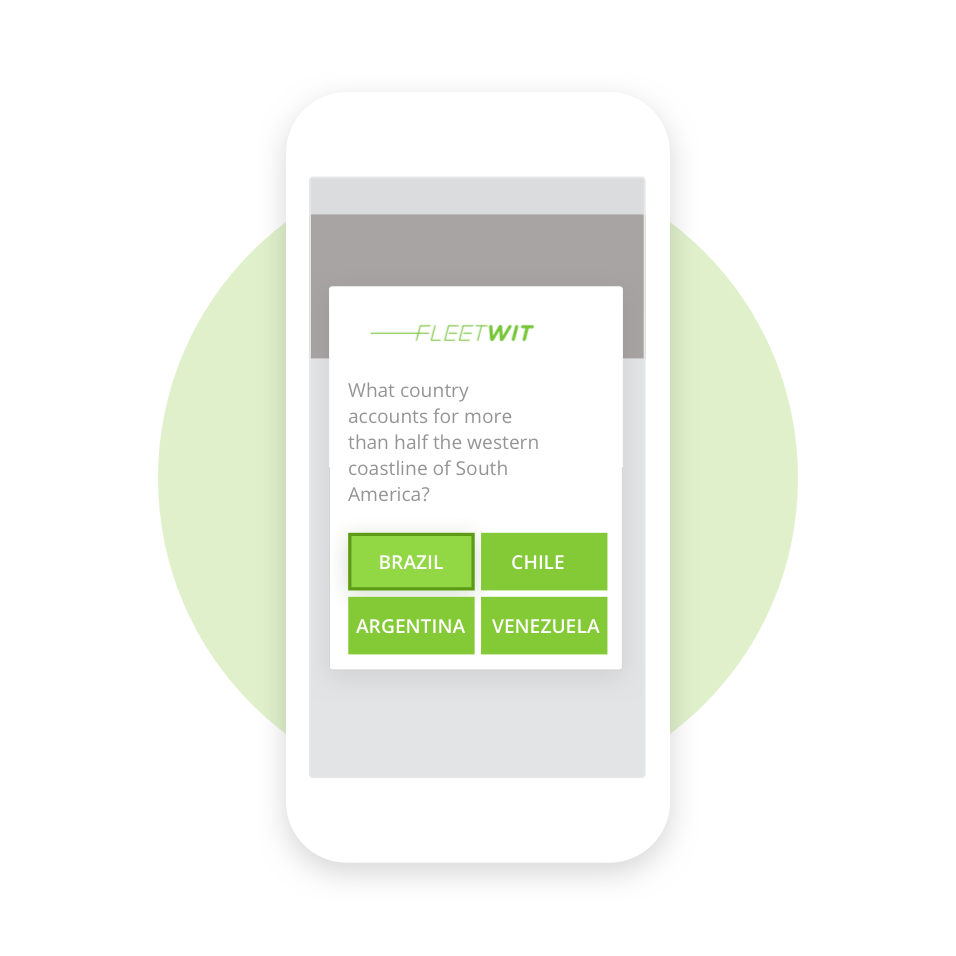 Who is Fleetwit?
FleetWit is a trivia gaming site where players face off with one-another in real-time to win prizes.
What did they need?
To provide a cohesive brand experience, FleetWit wanted a white-label rewards solution. This solution also needed to automate their rewards fulfillment so that winners could receive a gift card immediately after finishing a game.
What was in their way?
FleetWit found that alternative automated rewards fulfillment solutions didn't provide an elegant white-label option.
How Giftbit helped them
The ability to seamlessly white-label Giftbit's automated rewards solution fulfilled FleetWit's needs. In addition, FleetWit is able to financially optimize their program through Giftbit's cost-savings model of providing credit back on unclaimed gift cards.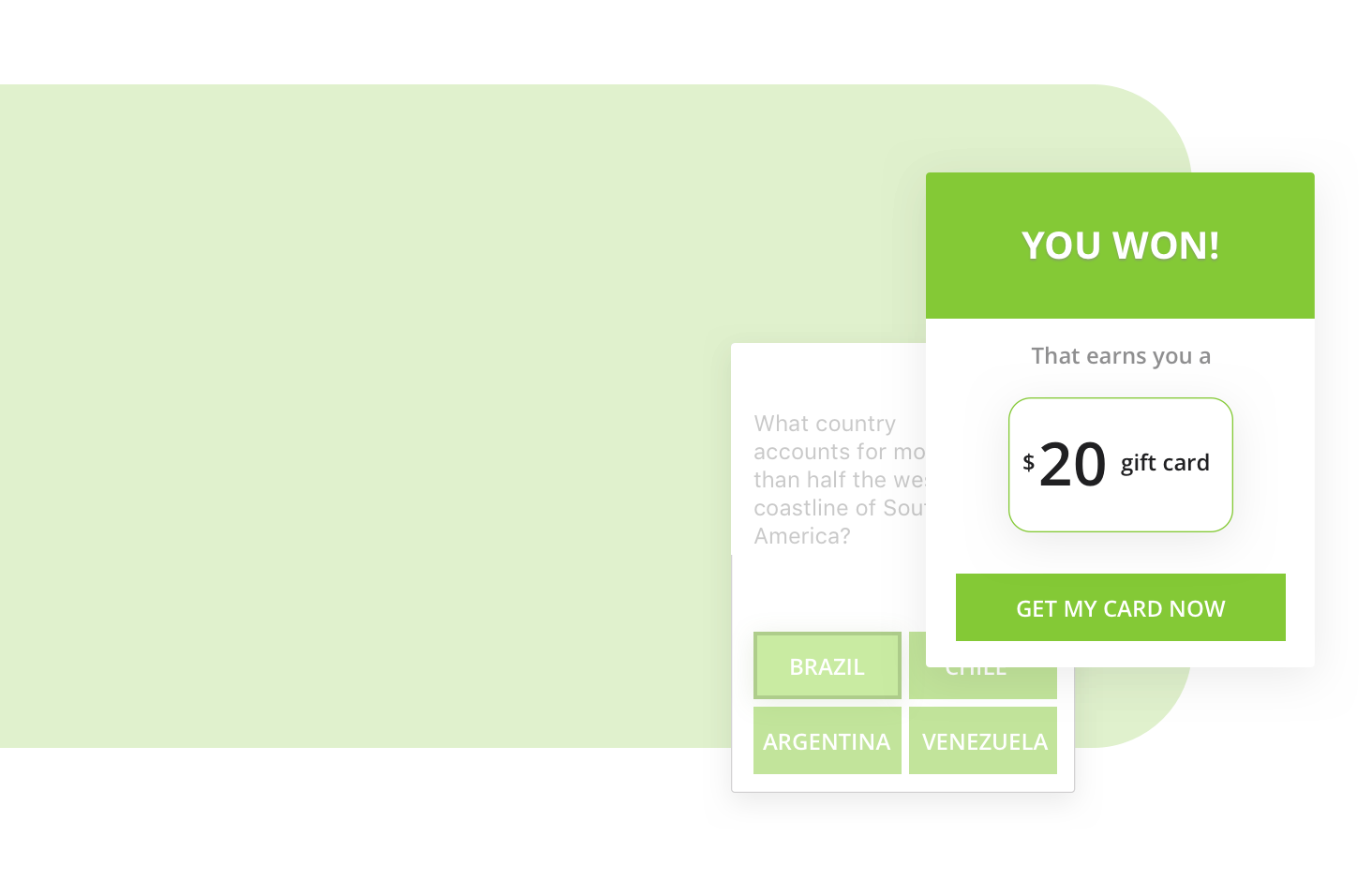 Automated Rewards
By integrating with Giftbit's RESTful API, FleetWit can now present the entire rewards redemption process within their app. Upon completion of a game, the winner selects their desired gift card brand. FleetWit then programmatically makes a call to the /campaign endpoint to trigger creation of the gift card. The winner receives the gift card instantly and is notified of the gift card offer through an in-app message.
Cohesive Brand Experience
Through an integration with Giftbit's API, FleetWit is able to provide the entire gift selection process within their own app, ensuring a great UX. FleetWit is able to custom brand the gift redemption process with their company logo and custom messaging to keep a cohesive brand experience for their users.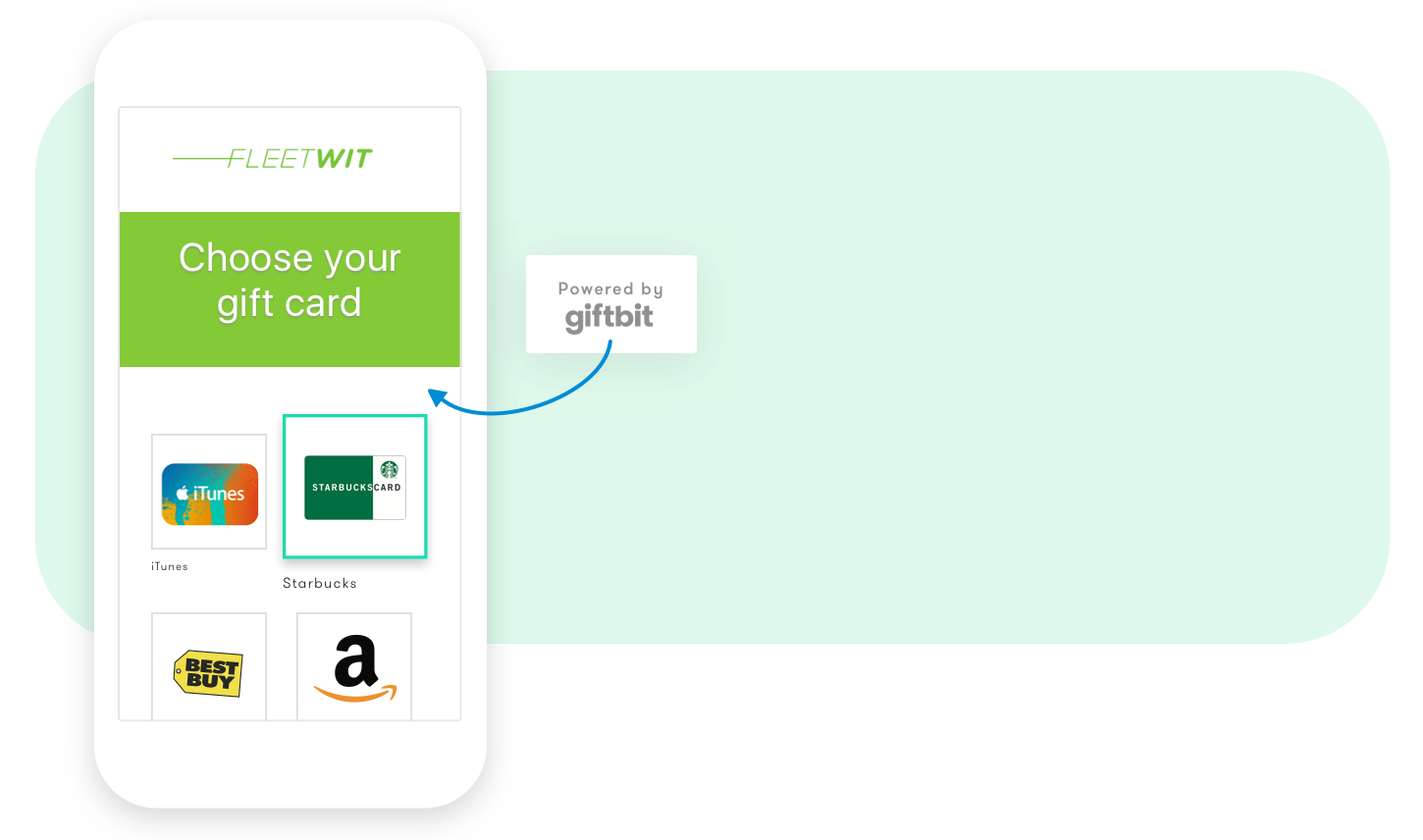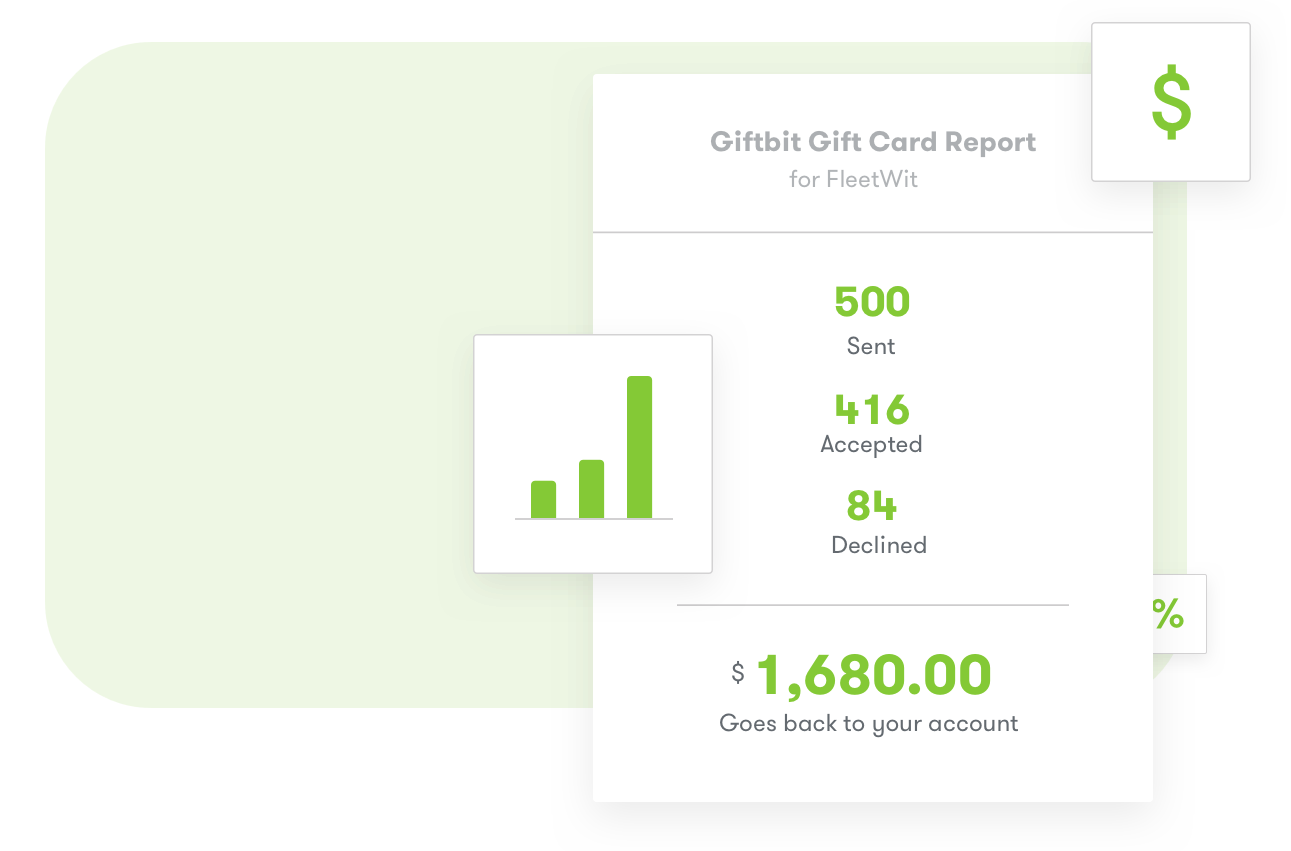 Credit-back
For gift card offers that are not claimed by winners, FleetWit receives credit back. This helps financially optimize FleetWit's program, as they use this credit towards rewarding the next group of winners.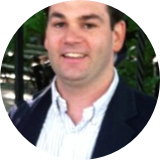 "Giftbit's API saved our team a tremendous amount of time and energy. I only wish we discovered them sooner."
David Metz - CEO