Simple, remarkable rewards
Giftbit's powerful platform and unparalleled
customer support exist because of our dynamic
team and company values.
History
The company was founded in 2011 by Leif Baradoy and Peter Locke. After some early experiments and pivots, the opportunity to make B2B rewards simple and remarkable was realized. Giftbit was born!

Leif Baradoy continues to lead the team, as Giftbit moves into its next stages of growth.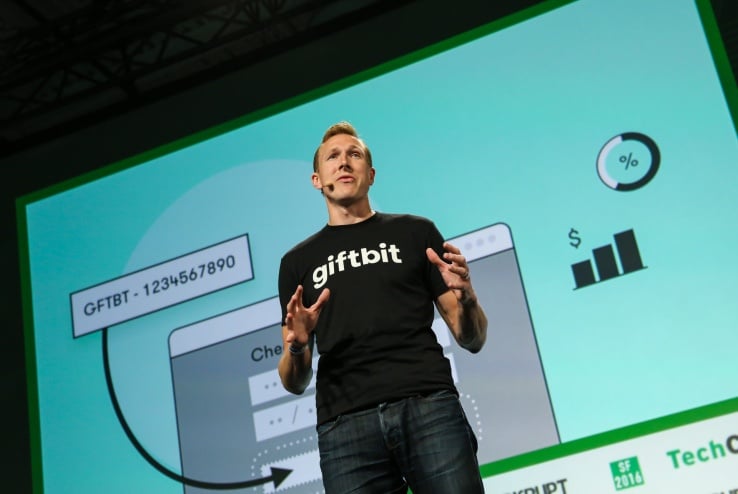 What we do / Our mission
What we do is who we are.
We believe that our actions reveal the real beliefs and values that operate in the company. So, Giftbit has Eight Cultural Principles that guide our team in daily work and decision making. Read about our eight principles here.
Giftbit is a remote-friendly organization serving customers in the USA and Canada. Our team members work across Western Canada or out of our office in Victoria, British Columbia. The company grows and runs profitably to sustain exceptional employee and customer experience.
Since 2011, Giftbit has powered millions of rewards for businesses big and small. We've earned a reputation of high customer satisfaction, innovation, and consistency. Giftbit is proud to serve all our customers, including companies like Netflix, Red Bull, Shopify, and Gusto.
We have a practice of candor & kindness
Kindness is a strength that always serves us well. We're candid about our performance—what we do well, what's tricky, and what we'd do differently.
We focus on the job to be done
We deliver results by being outcome oriented. Clear definition of our goal lets us select the best method to attain it. We emphasize clear ownership and delegation.
We are earnestly open-minded
Clarity is the foundation for consistently good outcomes. We pause for clear thinking before we take action. We are humbled by data, reason, iteration, and collaboration.
Our work supports prosperity in the fullness of our lives
We promote physical and mental wellness. Health is wealth. We are flexible so work can support the needs and timing of events in our lives.
We cultivate trust & collaboration
We invest time to see one another and acknowledge one another. This understanding helps us get in sync, collaborate well, and disagree constructively.
We adopt a growth mindset
We purposefully invest in developing ourselves. We choose to grow so we can experience more and make a greater impact. We remind ourselves that growth and comfort are in opposition.
We craft our work
We undertake our work with first, second, and third-order consequences in mind. We deliver great work more quickly when we iterate and collaborate.
We lead ourselves & each other
We give people ownership and autonomy early. When we lead ourselves well, we lead others well. We create clarity, give energy, and deliver results.
Read our full principle list
Each principle gives perspective to help us assess our behaviour and decisions.