Whether you're an HR representative for a major company, an academic professional running a research program, or a marketing agency incentivizing sign-ups, offering instant rewards to your clients and participants is essential. Your user base expects the rewards you promised them, and they shouldn't have to wait long to receive them.
Thankfully, with Giftbit, you can automate rewards in several ways: Zapier integration, our gift card API, and short links. Read on to learn the three main ways to automate rewards with Giftbit's gift card software, then create an account today to get started.
1. Zapier Integration
If you don't have much technical knowledge but would like to automate your rewards program, you can utilize the Zapier integration to connect Giftbit with the products and apps you currently use. With our easy-to-use Zapier integration, you can automate gift card fulfillment when users complete specific actions or tasks.
Zapier allows for time-sensitive, in-the-moment rewards in your favorite apps and programs. Here are a few examples of how you can automate digital rewarding with Zapier integration:
Integrate Giftbit with your CRM system: Incorporate Giftbit into your CRM system to trigger rewards when your employees finish certain tasks or win incentive programs

Trigger rewards from survey apps: Automatically link to gift cards when users complete surveys on apps like SurveyMonkey and Typeform

Reward employees via Slack: Send employees gift card codes through Slack

Send instant rewards for website reviews: Provide instant prize fulfillment when users write reviews of your website through platforms like Google Sheets
Even better, you don't need any coding or technical skills to integrate Giftbit into your systems with Zapier.
2. Gift Card API
If you want even more control over your rewards automation, you can use our gift card API to connect your app or platform with Giftbit.
Our gift card API and in-app rewards can provide better integration within your existing workflow. Instead of needing to leave your platform to redeem their gift cards, users can complete the entire reward redemption process directly in your app or platform. As a result, you may see better user engagement and satisfaction within your rewards program.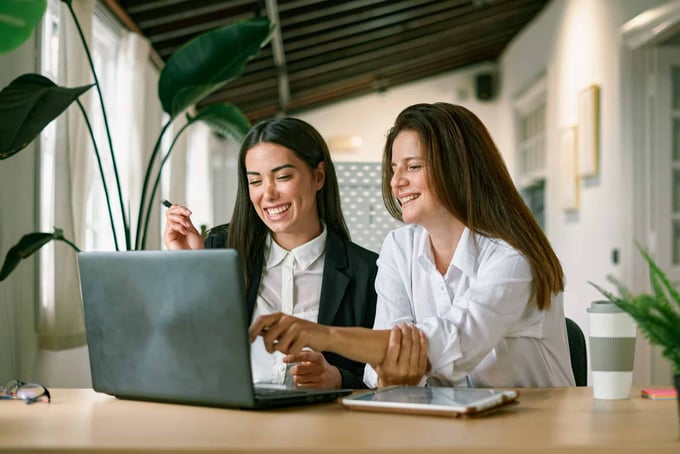 In-app and gift card API integration presents several benefits to your automatic rewarding experience. Here are a few advantages of integrating with our gift card API:
Instant In-App Redemption
Giftbit gift card API allows for in-app rewards redemption. In other words, your customers, employees, or research participants can receive and redeem their rewards directly in the app or platform they're using to interact with your company.
With in-app redemption, users can see our complete reward marketplace, which contains a list of gift cards they can choose from, right in your app. They can then select, redeem, and view their gift card in real-time.
Additionally, the digital gift card offer within your app will never expire. As a result, users can return to your platform to view their gift card rewards at any time, giving them a reason to visit your app and engage with your company.
In-app redemption takes rewards automation a step further, streamlining your rewarding process and allowing for instant incentive delivery.
More Elaborate Rewards Program
Many customer loyalty or rewarding programs are not as simple as "Complete action, receive gift card." Instead, your program may consist of a points-based system in which users can redeem points for rewards. Alternatively, you may require users to complete several tasks before receiving their gift card.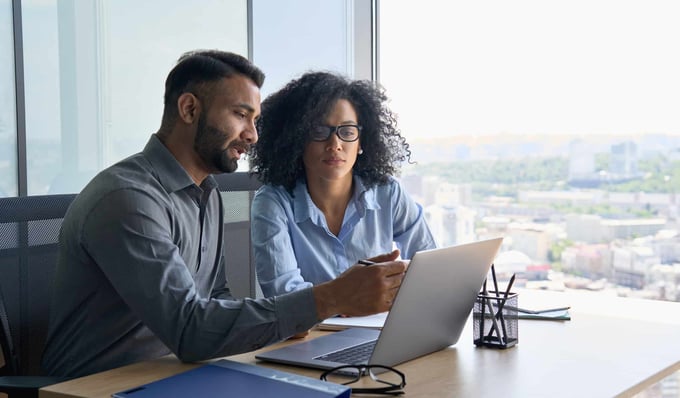 However, with our gift card API integration, you can create a more sophisticated, elaborate rewards experience within your existing platform and systems. As a result, your rewards program can look and feel like a seamless piece of your in-app experience, all while using the powerful Giftbit integration technology.
3. Short Links
Finally, you can use Giftbit's short links to pull and automate gift card rewards within your own system.
When you use the Giftbit gift card API, you can instantly generate short links to digital gift cards, which can provide greater flexibility in delivering your gift card offers. Short links, or gift links (as we like to call them), are a short version of a website URL that offers more aesthetic appeal.
Short links present a wide range of benefits for your loyalty rewards program. Perhaps most significantly, you can use short links to deliver gift cards in scenarios in which using Giftbit's email delivery method isn't ideal.
For example, you can send gift links through:
Text message

Facebook

Twitter

Instagram

LinkedIn

Online communities
Sending short links outside of our email delivery system also gives you more control over the appearance and tone of your delivery message. For example, you create a custom template for specific rewards customers and embed the gift card link into the message.
When you automate rewards with Giftbit, you can benefit from instant prize fulfillment, custom reward experiences, in-app integration, and greater user satisfaction.
Sign up with Giftbit today to begin enhancing and automating your rewards program.