Sales incentives are a vital part of every company's sales strategy plan. When you want to boost key areas, such as gross sales or customer satisfaction, exciting rewards can help you reach your goals. Over 93% of executives at top-performing companies strongly support incentive programs because they believe it gives them a competitive advantage.
Historically sales incentive programs have been used as part of a promotion, or 1-off campaigns, but as the sales landscape changes post-pandemic, incentivizing the meeting and sign-up process is becoming an expectation rather than the delightful surprise it once was.
You can implement sales incentive programs in many ways, depending on your objectives. In this article, our Giftbit team explores some of these strategies, highlights their importance, and offers tips for giving excellent rewards.
What's the Purpose of Sales Incentive Programs?
Sales incentive programs reward certain behaviors by giving some kind of bonus or discount in exchange. Companies use short-term incentive programs, also known as SPIFFs, to encourage immediate growth in a particular area, such as sales or customer loyalty. Long-term incentive programs exist to promote a steady increase in performance or reach long-term goals.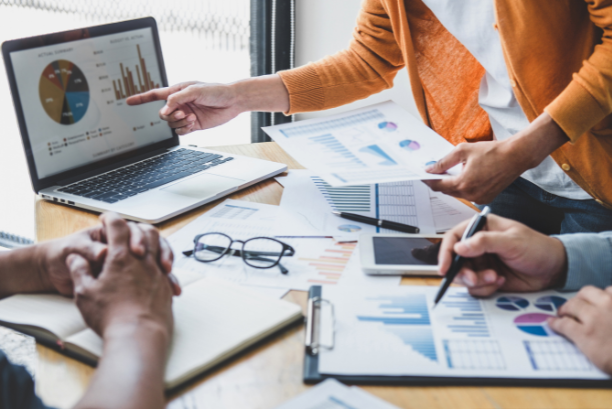 While sales incentive programs often focus on boosting sales, they can also provide the following benefits:
Increase word-of-mouth referrals

Improve sales of a specific product or service

Warm up customers when cold calling

Promote trials and demos

Encourage customers to opt into your emails, etc.

Engage qualified leads
How Do Sales Incentives Work?
The structure of a sales incentive program depends on the organization, including its goals, target customers, and products and services. Identifying the new rules and sales processes regarding rewards and clearly communicating them to your team is essential. You should establish your sales goals, the types of rewards, and how customers can redeem rewards.
Many companies offer a gift on sign-up, rewarding their customers for reaching with gift cards for choosing their service. Consider your target demographic when deciding which incentives would be most effective for your organization.
What Makes Sales Incentive Programs Successful?
Most companies have adopted sales incentive programs in some form, but it's not enough to simply jump on the bandwagon. You should ensure your incentive program aligns with your company's brand, marketing strategy, and ideal customers. Your sales initiative shouldn't be a flash in the pan. Let it have longevity and build momentum over time.
Once you get the ball rolling, you should track its progress to smooth any obstacles in its path. Rewards program software often features tracking and reporting, providing you with stats that give insights on user behavior and delivery of the rewards.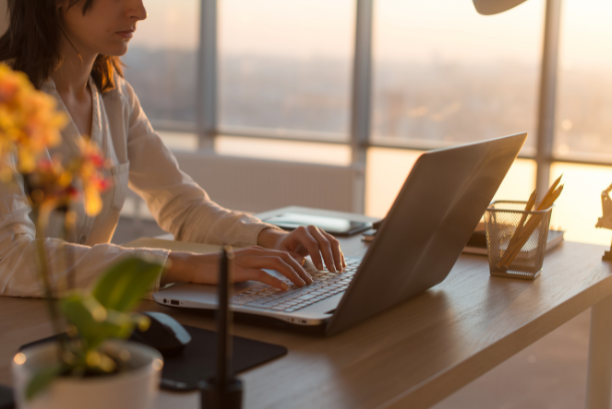 Sales Incentive Ideas for 2023
When choosing how your organization will use sales incentives, think about how you interact with your customers. Are you primarily talking over the phone, in virtual meetings, or in person at a store? What opportunities exist for rewarding your customers that would delight them and encourage them to do business with you?
Below, we provide a few simple examples of sales incentives for various situations.
Encourage Virtual Meeting Attendance
Getting your customers to attend a Zoom sales meeting can be a challenge. More than likely, they have other appointments to attend with your competitors and might need an extra push to give you their time. You could send a Starbucks gift card to cover their morning coffee or provide a relevant bonus item along with your products or services in exchange for their attendance.
Recover Dissatisfied Customers With Rewards
While rewarding your customers for positive behavior is beneficial, it can also help to give rewards when things go wrong. For example, if a customer calls to report an issue or negative experience with your product, you could send an apology gift card to their email.
This strategy will help you maintain existing customers, which can significantly grow your business. Research suggests that a mere 5% increase in customer retention can boost profits by 25 to 95%.
Boost Engagement With Market Research Surveys
Incentives are an excellent way to encourage more people to participate in surveys and market research. You can offer gift cards, discounts, or coupons in exchange for completing a survey or sticking with a long-term research initiative.
Reward Clients for Referrals
Word-of-mouth referrals are a cheap and effective marketing tool, and you can use incentives to entice customers to tell others about your business. You could integrate your app with rewards software to automatically send a gift card or discount to customers who get their friends to sign up.
Incentivize Your Resellers & Partners
People representing your brand or helping you land deals will keep you top of mind when it comes to their workflow if they have some positive reinforcement in the form of gifts & rewards. You can set up a points to rewards program for these connections, or gift them bonuses each quarter.
Give the Perfect Sales Incentive Every Time
At Giftbit, we want to make it easy for companies like yours to reward customer loyalty as a part of their sales strategy. You can buy, send, and track the gift cards you give to your clients and let them choose how to spend their rewards.
Giftbit offers API, app, and Zapier integration to send gift cards easily and allow the recipients to choose from a selection of their favorite brands.
Trying to simplify your sales incentives? Sign up to try Giftbit now!