Looking to send something memorable or just a little different? Here are three great gift card options that some first time senders overlook:
Put the Fun of Shopping in Their Hands.
eBay is the World's Largest Online Marketplace and offers an abundance of choice, stocking over 800 million items. An eBay Gift Card gives the recipient the chance of finding exactly what they've been searching for — or something completely unexpected.

Have you looked at the eBay homepage lately? Right away, you'll find at least 12 things you didn't know you wanted until now. Your recipients will too.

For many, the added experience of discovery and novelty makes an eBay gift card more valuable than the card's face value.

eBay is the perfect gift card for starting your rewards or incentives program because it offers enough choice to be inclusive with enough surprise and delight to really stand out.

The eBay Gift Card – The Perfect Gift, Every Time.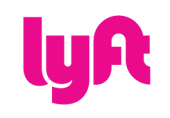 Give Them a Ride Whenever They Need One.
Speaking of experiences, how about a car ride?
Everyone, from time to time, could use a ride. Enter Lyft: a mobile app for ridesharing. It connects passengers who need a ride with drivers who have a car.
It could for something important like a meeting, something fun like a movie theatre, or maybe even just something entirely frivolous like a ride to their friends car (so they can use it).
Hey, if it's using a gift card, why not?
After ensuring that Lyft operates in your recipient's city, it makes an excellent option to include as part of your offer. Sometimes people just need a ride.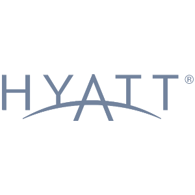 Encourage Them to Get Away from It All.
Whether your recipients are planning a vacation, travelling for business reasons, or hosting a special event, Hyatt is the leading choice for global hospitality.
Guests of Hyatt enjoy exceptional restaurants and bars, restful spa programs and contemporary rooms designed to accomodate work and relaxation.
Hyatt gift cards are accepted for a variety of guest services at hotels and resorts in the United States, Canada and the Caribbean.
Give them a travel experience they won't soon forget.