Embedded in-app experience
Present a custom gift card marketplace for your users where they select, redeem, and view their digital gift card in real time — all within your own UI.

Ease of gift giving at your fingertips!

I have had not problems, it has exceeded my expectations. I love the ability to look to see if the gift has been opened and/or redeemed.
Melody B - President
Fully manage the
user's journey
In-app Rewards gives you control over your user's end-to-end experience. Here's what they see:
A reward marketplace offers multiple gift cards to choose from.
Their selected gift card processes in an iframe.
The digital gift card offer is presented in your app.
The offer never expires, so they can always redeem or review their digital gift card history within your app.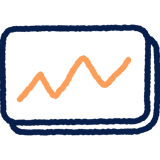 Get stats on your reward
program with Reporting
Run a financial report to review your program health and assess your Return on Investment. Helping you better understand the success of your reward program.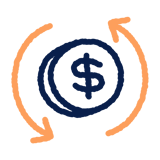 Invite your Finance team to
add funds to your account
Put your mind at ease by not having to worry about your account balance, and empower your Finance team to keep corporate credit card information private.