Send personalized gift card offers
Keep your users happy and the reward experience on brand by
sending custom gift card offers. Control the messaging and
branding of your offers and help your users quickly
recognize their reward, while increasing your brand awareness.
Amplify your brand
We make it ridiculously easy for you to customize digital reward offers to say whatever you'd like. Add your company logo and keep your brand front and center. Opt to minimize any mention of Giftbit to create a more consistent brand experience.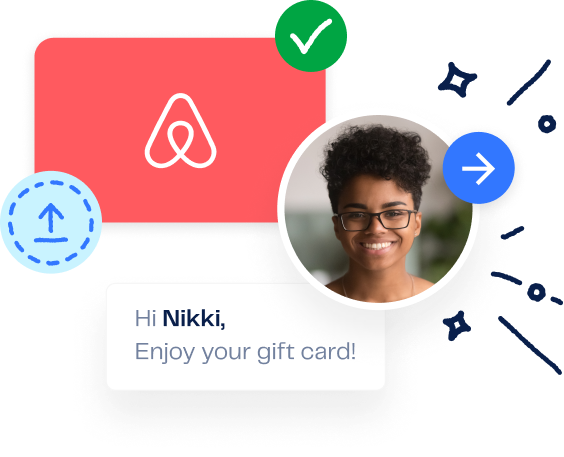 Delight your users with the gift of choice
Easily send your users different brand options in their gift card offers. Your users then select a brand of their choice, strengthening their experience.
You also get insight on which brands your users most commonly choose, helping you learn more about your user psychographics and allowing you to understand your audience better.