As a small business, continually growing your customer base is important to your profitability. One of the most effective ways to reach new customers is through word-of-mouth referrals.
Studies have found that leads from referrals produce a 30% higher conversion rate compared to leads from other marketing methods. Referred customers also have a 16% higher lifetime value than other customers. There's no doubt about it — referrals work.
But referrals don't always happen organically. Your customers may need a push to tell their friends about your awesome services.
With a referral program, you can boost customer loyalty, gain new customers, and improve customer recovery and brand recognition. Here's how to implement a successful referral program for your small business.
What is a referral program?
At its core, a referral program is an incentive system that encourages your existing customers to refer their friends to your business. When a referred customer buys your product or service, the referring customer can receive a reward, such as a coupon, gift card, or free product.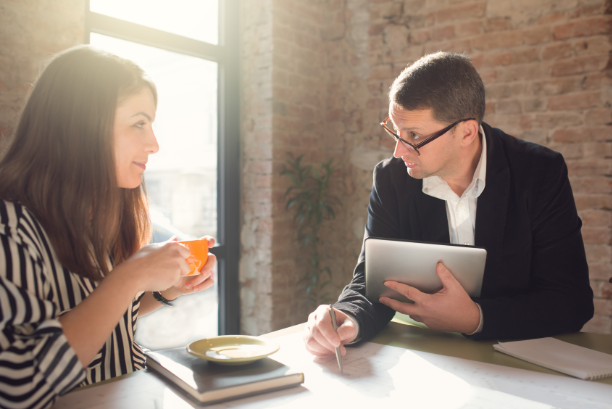 Referral programs can take many forms and have many criteria. Some businesses place limits on the number of referrals customers can complete. Others offer tiered rewards systems that provide better prizes the more referrals a customer generates.
However you decide to shape your customer referral programs, keep the overarching goals of customer acquisition and loyalty at the forefront. Your program should create an opening for new customers and help your existing customers build a stronger sense of loyalty to your brand.
How to create a referral program for your small business
Shaping your customer referral program strategically can maximize its outcomes. Here are the steps you can follow to create a successful referral program for your small business:
Step 1: Set your goals
First, define your goals for the program. You should set realistic expectations for the number of new customers you'll receive. Not every customer will participate in your referral program, even if you offer top-tier rewards.
Maybe your goal is to bring in five new customers per month through your referral program. After the first month, you can review your figures and adjust your goal (and processes) if necessary.
Step 2: Determine the logistics
Many referral programs use the following process:
Every customer receives a unique referral code.

Customers send their referral codes to friends or family members.

A new customer uses a friend's referral code in your purchasing process.

You pinpoint the referring customer by linking the code back to the customer's profile.

The referring customer receives a reward.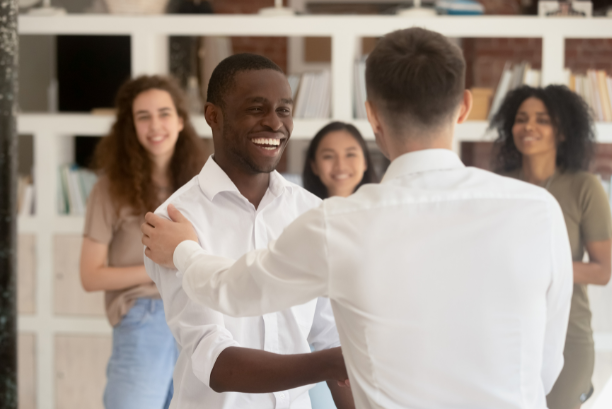 With this basic process in mind, your business can decide on the following variations:
Will customers be rewarded for sending their codes to friends, or only when a friend makes a purchase?

Will customers receive better rewards for referring more friends?

Is there a limit to the number of times a customer can complete the referral program?

Can customers receive rewards for other referral-related tasks, like writing reviews on Google and Facebook?
Step 3: Choose your rewards
According to a study from Software Advice, more than 50% of people would give a referral if offered a direct incentive. The same study found that 39% of people say monetary or material incentives increase their chances of providing a referral.
The rewards you offer for your refer-a-friend program can make or break its success. We recommend choosing high-value rewards that customers can receive quickly or immediately. Gift cards are popular incentives because they have a direct, clear value and can be sent electronically for fast rewarding.
Step 4: Simplify your referral process
Your referral program shouldn't take time out of your day and away from customers. Once you've determined the general criteria for your program, consider how you can simplify and automate it to take a hands-off approach.
For example, you can use an automatic rewarding tool like Giftbit to send rewards when customers complete certain actions. With Giftbit, you can trigger rewards via Zapier or integrate rewards into your Customer Loyalty program with API. Once a referred customer signs up or makes a purchase using their friend's unique code, they'll automatically receive a link to a gift card.
Considering how you can simplify your program can ultimately increase its value for your business.
Build referral incentives with Giftbit
Your referral incentives need to be desirable enough for customers to want to participate in your program. But because every customer is different, you may not be able to think of a singular prize that would incentivize everyone in your customer base.
Instead of offering one or two prize options, consider an automated gift card reward from Giftbit. Our rewarding tool enables you to trigger an instant e-gift card whenever a customer completes the referral program. They can redeem their gift card code for a range of different gift cards, depending on your company's preferences.
Sign up for free today and start rewarding your loyal customers with Giftbit!