Trade shows have been around for more than 160 years, enabling start-ups to display their products and reach a broader customer base. While some businesses think trade shows are obsolete, they're far from it. That said, modern technology and marketing strategies require you to alter your trade show display to maximize its outcomes.
Digital reward giveaways are an effective way to elevate trade show booths. Whether you're participating in an in-person trade show or a virtual sales opportunity, digital rewards can incentivize potential customers, bring more people to your booth, and ultimately increase sales.
Here's why you should implement digital reward giveaways for your trade show display — and how Giftbit can help you do so.
Create a buzz around your trade show booth
When trade show visitors enter the event space, they may feel overwhelmed by the sheer number of exhibit booths. Depending on the size of your trade show, visitors may not have the time or capacity to visit every booth. But offering a digital reward giveaway can create talk around your trade show exhibit, which can bring more people to your booth.
At any time, you may have at least a few people at your booth filling out the giveaway entry or learning about the prize. When other visitors pass by, they'll see that your booth is popular and wonder why.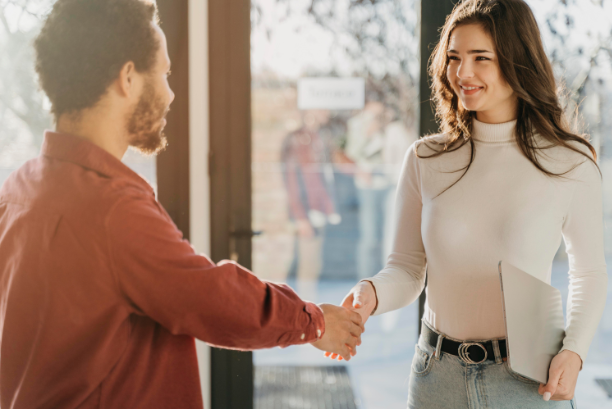 Enable more convenient rewarding
Trade show attendees may already have their hands full with the products they've purchased at the event. When you offer digital gift cards as your giveaway reward, you can ensure that your reward doesn't bog down attendees further.
Gift cards are a more convenient method of rewarding customers than giving actual products. The winner of your giveaway will still receive a high-value prize without needing to carry it around for the rest of the trade show.
Allow for immediate, direct rewards
Digital gift cards also offer a more immediate form of rewarding than other contest rewards. Instead of needing to mail your prize to the winner, which could take several days, they can immediately receive the gift card code once you select their name.
As soon as your recipient receives their gift card code through text or email, they can redeem the code for a gift card of their choice. There won't be any waiting period; your business can offer immediate reward reinforcement, providing a better link between the prize and your company.
Offer flexible delivery methods
Using a digital gift card reward as your giveaway prize gives you some flexibility in your delivery method. Using Giftbit, you can:
Print out gift card codes and give recipients physical copies

Send recipients gift cards via email

Send short links to gift card codes via text message
The flexibility of digital gift cards enables you to meet the recipient's specific needs for delivery. For example, an older person may prefer a physical copy of the gift card, while a Gen Zer may choose to receive the link through text message.
Give prizes people actually want (and will use)
The reward you're offering through your giveaway can significantly impact the number of people who enter. Offering a flexible gift card reward can ensure that your giveaway lands with people of varying interests and demographics.
When winners receive their gift card codes, they can redeem them for a gift card of their choice. While Starbucks, Amazon, and Walmart are popular options, winners can customize their prizes to suit their specific wants and needs.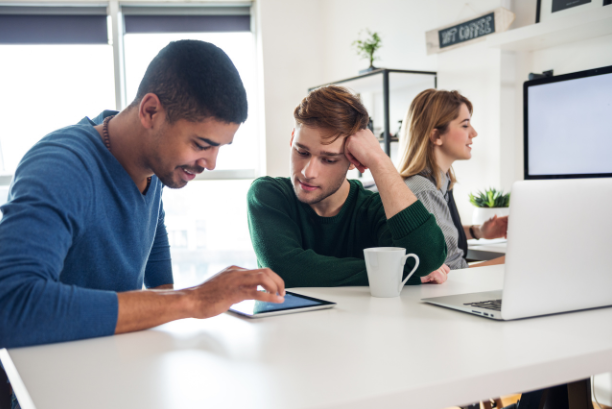 Improve brand recognition
When you host a giveaway at the trade show, everyone who enters the giveaway will immediately have a small connection to your business. Entering the contest may create a sense of loyalty to your brand, even if the participants have never purchased your products. At the very least, participants may recognize your brand name the next time they see it in an ad or a Google search result.
Offering an enticing prize, like a digital gift card, can encourage more people to enter the contest. The more people who enter, the more people who will recognize your brand's name down the line.
Increase your customer base
Ultimately, implementing high-quality rewards can encourage more potential customers to enter your giveaway, leading to better customer acquisition. Businesses acquire an average of 34% of new customers through contests. When you offer a reward that people actually want, you'll have more entries, maximizing your lead generation.
If you're looking for a tool to provide digital rewards for your next trade show giveaway, look no further than Giftbit. Our software enables you to send automatic gift card codes to a list of people in one go. Recipients can select from a wide range of gift cards to redeem, providing a custom-tailored rewarding experience. You can also automate your entire giveaway process with the Zapier app.
Sign up for free today to start increasing sales at your next trade show.