Marketing makes more of an impression when you offer something special. A promo code can be a great incentive, but marketers should go beyond just emailing out a code and waiting for people to use it. We've rounded up our favourite creative ways for marketers to use promo codes.
1. Woo Shoppers Who Abandon Carts
We've spoken about the importance of re-marketing to shoppers who abandoned carts before, but it's worth mentioning again. Many shoppers who abandon do so because they don't like the price at checkout.
If you've got something great, like a coupon for free shipping, you can entice them to buy from you (and not your competitor). Selling to shoppers who abandoned a cart with a promo beats losing their business, so it's a win for you.
With over two-thirds of online shoppers abandoning carts, the revenue potential for your business is huge.
2. Track Marketing Referrals After Events
If you do a lot of trade shows, you want to know what events, and which partners, bring in the most referrals. Online coupons help you close the loop. Generate unique coupon codes, then distribute the codes at events. As new shoppers redeem the coupon codes, you'll see which events and partners refer leads.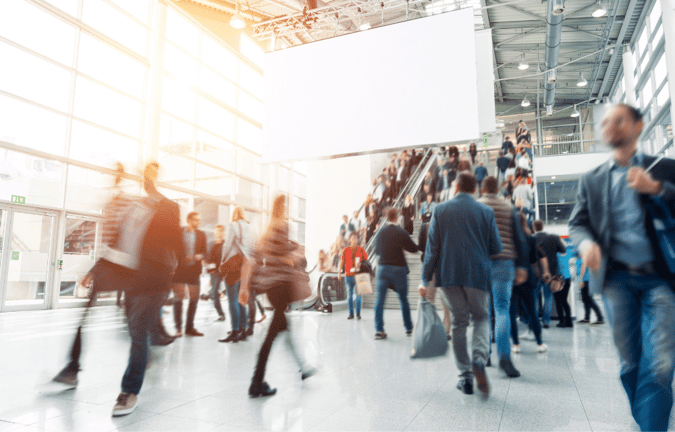 3. Keep Your Customers Engaged
If you can keep just 5% more customers, you can generate 25 to 95% more revenue. One easy way to do this is gamification, which keeps shoppers engaged and helps you stay top-of-mind.
If a customer knows they'll earn a free sandwich for every 10 ordered via your app, they'll be more likely to visit your sandwich shop than the food cart that offers no reward. Apps make it easy to use loyalty programs to roll out coupons, track customer spend, and gamify the loyalty experience.
Starbucks has long been a leader in this space. There are over 10 million "My Starbucks Rewards" members, who make 30% of Starbucks purchases. Gamifying loyalty has paid off big for the coffee chain.
4. Reach First-Time Shoppers
To attract new customers, you need to spend money on marketing. Coupon codes for first-time shoppers are a way to lower the purchase barrier for potential customers.
Since customer acquisition represents a huge cost for new businesses, this is an easy, effective, and inexpensive way to reduce the time and money you spend marketing your brand.
5. Surprise Your Best Customers
In the rush to use online coupons to lure new shoppers, don't forget about your loyal brand fans who buy most often. Generate goodwill by rewarding your best shoppers with free offers now and then. This type of generosity will come back to you in the form of positive referrals and continued relationships with the customers who made your brand what it is today.