Use incentives to activate your buyer's journey
Transform every stage of your client's journey into an attractive and delightful experience. Giftbit fits simply and painlessly into your process and will help you achieve your business goals.
Transform potential leads into loyal customers with straightforward digital gift card distribution software.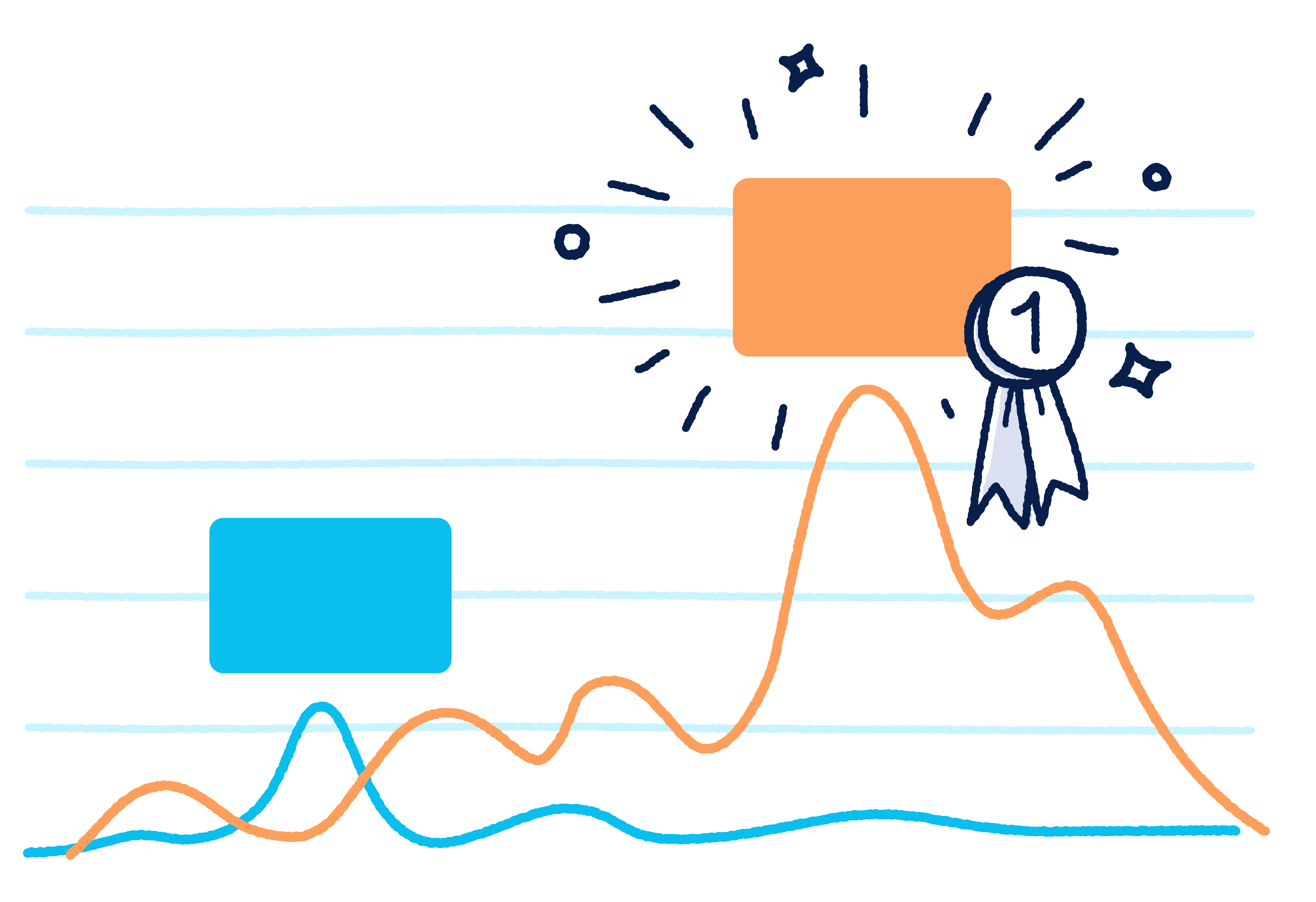 Awareness
Broaden your reach with social media giveaway contests

Decision
Reward sign-ups to nudge your leads to convert

Retention
Incentivize loyalty with point reward programs

Growth
Expand your base with a referral rewards program
Enhance your sales and campaign engagement
We provide easy solutions for distributing customized rewards and incentives for your marketing campaigns. The offers are sent via email and are fully customized to fit your brand and messaging. Add your logo, a customized subject line and message, and keep your brand in the spotlight.
Choose to send thousands of personalized rewards with our bulk gift card feature or streamline your workflow with our automation and integration options.
Gain performance insights with tracking and reporting
Track user trends to gain insights into the performance of your rewards with our convenient reporting software.
Giftbit helps you save money by giving you the data to optimize your rewards program. Experiment with different offers and pinpoint the most successful brands for your audience.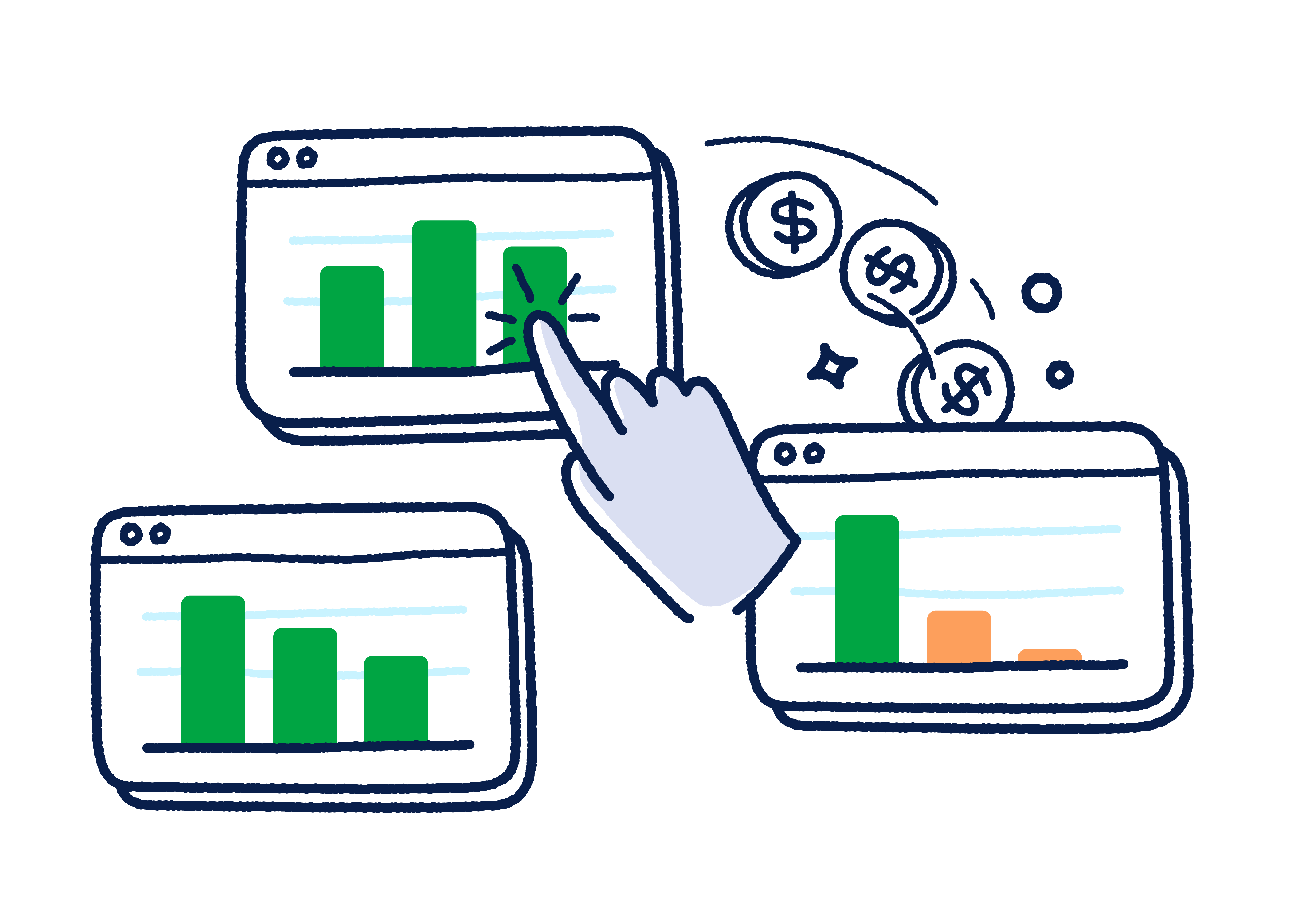 Marketing budget concerns?
With Giftbit there are no minimums or subscription fees, including the API and in-app access. You just pay face value of the offers you send.
The best part? If the rewards you offer remain unclaimed, we'll refund 50% back so you can re-invigorate your budget into the next campaign.
Increase your customer lifetime value
Keep your customers coming back for more. People who have good experiences with your brand are the biggest sources of revenue.
Giftbit's gift card tracking and reporting allows you to monitor the success of your program. You'll find out what people engage with. When your customers receive high-quality rewards for buying from your brand, they'll prioritize your products over competitors.
Raise brand awareness and generate lead acquisition
Influence people to choose you over your competitors. When you offer rewards that people love, more leads will flood in. Invigorate your marketing campaigns with Giftbit.
Watch participation skyrocket for giveaways and events when you offer the best rewards. Turn events and meetings into solid lead generators by incentivizing attendance.
Strengthen customer loyalty and gain referrals
Reward reviews, referrals, shares, and more to prompt users to spread the benefits of your brand.
Build a loyalty program that rewards customers for staying with you and referring your products and services to their friends. Incentivizing your existing customers to share your brand with others through reviews and referrals will help you attract new ones.
Modern Platform, Easy UI

I would recommend Giftbit to anyone wanting to incentivize or reward people. The Giftbit interface is lightweight and intuitive. I can easily check on the status of Giftbits I've sent to recipients, and know who has and who hasn't activated their rewards yet. I also like the bulk options, for sending hundreds of Giftbits at a time.
A really convenient way to reward customers

Dead simple gift card provisioning. A must-have if you send a lot of gift-cards

We were allotting a lot of gift cards, and it took a lot of human hours to purchase and distribute them to customers at our scale.

Give it a try! It's super convenient.
Easy effective marketing tool

We give first time attendees a welcome/thank you gift by using Giftbit gift card links.
We use Giftbit as part of our client incentive program

Giftbit helps us streamline the incentive distribution process. The program makes gift card distribution very seamless. I especially like the bulk uploader.