Sometimes, brands just get it. They understand what motivates buyers to become dedicated fans, and they have amazing loyalty programs that drive sales and increase customer connection and satisfaction. Get inspired by these four companies that are killing it with customer rewards.
Starbucks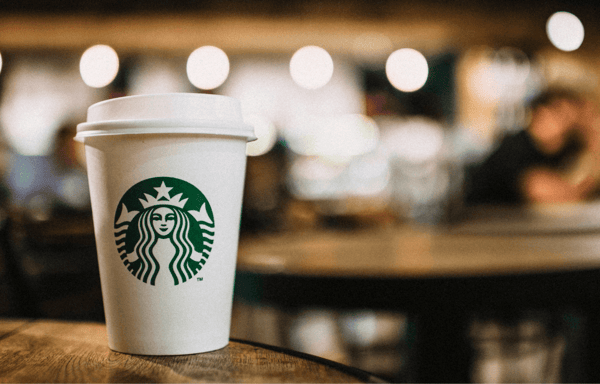 In 2015, Starbucks' loyalty program grew 28% to over 10 million users. Starbucks' CEO sees the loyalty program as the "most important business driver" for Starbucks' success. There is a reason why a Starbucks gift card remains a top choice for incentives and rewards: People love Starbucks. So what makes their My Starbucks Rewards program so successful?
Their loyalty program incorporates gamification, allowing players to rise through the ranks to earn the most exclusive rewards at the gold level. Their rewards levels are fun and easy to track through the Starbucks app, which also offers limited time promotions and bonus rewards to members.
The lesson for brands: Make your rewards program more like a game, so it's easy and fun for consumers to rack up the benefits.
Dove
Dove took top honors in the 2014 Bond Brand Loyalty Consumer Packaged Goods category. It may seem surprising that a personal care brand would rank so high. The Dove Insider program offers members exclusive savings, special offers, and other perks.
Every offer is personalized to the user's needs (such as skin type), which makes users feel special. Random giveaways and access to exclusive advice and tips from beauty professionals sweeten the deal for members.
This program is especially popular with millennials—Dove's Facebook page has more than 26 million fans. While not all are enrolled in the Insider program, this does indicate their company's reach.
The lesson for brands: Find ways to personalize rewards and make customers feel like you know them.
Southwest
A favorite airline reward program, Southwest Rapid Rewards lets users earn points through any purchase from Southwest or their brand partners. Users with the Rapid Rewards credit card can earn airline points on any purchase. This program is practical, flexible (no blackout dates), simple, and beloved by business travelers who fly to Southwest's destinations.
The lesson for brands: Make it easy for customers to earn and redeem rewards to increase the use of your loyalty program.
Chipotle
Chiptopia, the Chipotle loyalty program, is among the best for food service. Designed to reward the most frequent diners rather than the biggest spenders, Chiptopia offers users free meals after their fourth, eighth, and 11th visit in a month. Customers who reach the program's highest levels receive extra bonuses. This loyalty program gives customers $0.33 in rewards value per dollar spent, versus just $0.08 for Starbucks.
Chiptopia is time-limited, launching in July 2016 and ending in September. The program is something of a case study for the fast food brand, which hopes to use information learned from Chiptopia to create a permanent rewards program.
The lesson for brands: Being generous with your rewards can net you repeat visits and increased customer loyalty from excited fans. Also, if your loyalty program is lackluster, test out something new!
Ready to increase your customer rewards? Get started with Giftbit and increase customer engagement today.
Photos: Stocksnap.io, Snapwiresnaps.tumblr.com, stock.tookapic.com