It seems counterintuitive to your collegiate days when everyone regarded "the curve" as the single most sacred phrase that could be uttered underneath stacks of library books.
During finals week, the curve seemed to grow in size and all the sudden important books and public information could go missing for weeks at a time while roommates suspiciously lofted their beds to make room for extra "study material."
Or possibly that wasn't your college experience at all.
Regardless, we have all been in competitive experiences that seem to stop our worlds for a period of time.
Internships.
Jobs.
Awards.
The business world can be filled with ladder racing. But in a society that seems built on "besting," research seems to suggest a business model that is quite the opposite- that team building and generosity are crucial career moves that help you move higher up in both company position and in the regards of your fellow co-workers.
Paying it Forward: The Team Building Activity
Team building is a buzzword these days and for good reason- cooperation yields results.
Yes, the human knot is fun and a few days off to lodge in a hotel and hang out could be considered "team building" but creating a culture that helps others develop to their full potential can definitely be seen as resourceful team building as well.
Not convinced?
While high school development strategies might work for gym class, encouraging others to manage their time in such a way that they can give to or help develop other employee's skill bases helps create leaders and talent that will perpetually prop up the company.
So even in a corporate setting, team building activities can be used to increase generosity within a company and create a giving culture.
A Generous Corporate Culture
A generous corporate culture will encourage others to work together to get the job done right. Generosity can be given through words, small gifts, and time.
But the most important thing to remember is that generosity, and a general change in corporate culture, will more than likely start from the top.
Take time to get to know your employees- both their present needs and future dreams. Talking to your staff will give you a much better idea as to how to give to them thoughtfully.
Results: Kindness Down the Road
Regardless of personal feelings, excellent company leaders are often also excellent givers.
They invest their time in other employee's development and often see their free gift returned to them ten-fold in the future. More importantly, they are remembered well, referred to positively, and thanked often.
Give a shout out to a company that truly invest in their employees!
Any particular suggestions that fit into this mold? We would love to hear from you!
About the author: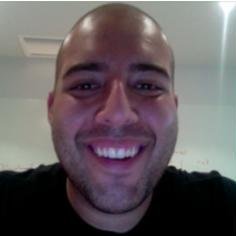 Jeffrey Fermin is Officevibe's cofounder and is in charge of all marketing efforts and business development for the company. Jeff has the pleasure of engaging with the Officevibe community where he talks, tweets and blogs about company culture and employee engagement. Reach him @JeffFermin.